Top Five Benefits of the Hybrid Workplace
BY: NUA Office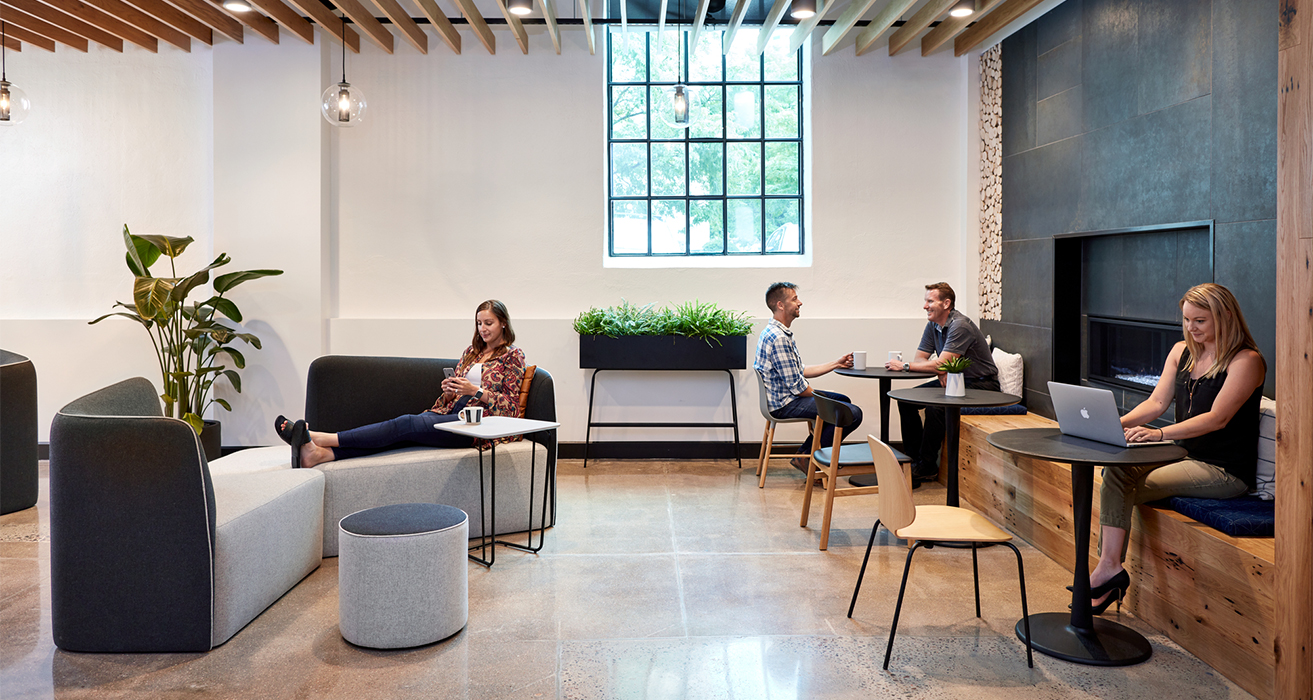 Due to the pandemic, most organizations have had to adjust the way they operate and work together as a team.
As things gradually return to normal, the big question for many companies remains: "What will the return to the office look like post-COVID?" After reviewing all the surveys, polls, and conversations with industry experts, all signs point towards a hybrid workplace model. Throughout this forced work from home experiment, employees have become familiar with flexibility and poll after poll shows that the expectation of employees going forward is to maintain just that.
According to a Flexjobs survey, 95% of the people have a higher productivity rate than before the pandemic. They also reported having fewer distractions, more efficient meetings, and a more comfortable work environment – all of which contribute to higher productivity, satisfaction, and engagement.
What is a hybrid workplace?
A hybrid workplace is the new-age workplace model that includes a combination of time in the office, work from home, or anywhere for that matter! Employees are given some degree of choice, likely manager or company distinguished, on whether they want to work from home or report to the office as long as they are meeting company performance expectations. It's clear that uncertainty is the only certainty and to stay relevant and competitive companies will require re-organizing their workspaces to accommodate this new way of working.
The Benefits of Going Hybrid
Enabling Flexibility | One of the main benefits of a hybrid option is offering flexibility – it's what everyone has become accustomed to as of late and is expecting moving forward! Many articles right now are focused on the "Great resignation" but affording employees flexibility and choice is what sets apart those who can attract and retain top talent, to those who will lose them. Returning to the office will be more focused on getting together as a team for that sense of community and culture that so many have missed, and to collaborate and share ideas with colleagues to fuel new ideas and innovations. Flexibility is a great contributor to a healthy work-life balance.
Increased Productivity | As indicated above by a Flexjobs survey, we've definitely seen how working remotely can have its advantages, but it also has some disadvantages. Before the pandemic, the common misconception was that employees who work at home were less productive than in the office. Interestingly enough, most companies have recently seen a sharp increase in the overall productivity of their employees, at least in their individual work. Employees can choose to work when they feel most productive and concentrate on their work without being disturbed. The downside to this is that some feel lonely and miss the social interactions of being in an office. The hybrid model could be a great solution to help solve some of those issues.
Employee Wellbeing | We've all said it "I need to implement a better work-life balance!" Now more than ever, people are starting to put their physical and mental health first. When we are healthy, we can put our best foot forward in our relationships, in life, and in the work we do. A hybrid workplace would allow employees more freedom to take care of their needs, thereby increasing their self-esteem, confidence, and motivation to help achieve their goals. Wellbeing is a holistic matter, and a hybrid work model can truly support the 8 Dimensions of wellbeing (but that's a future article!).
Rethink and Reinvent | Many businesses are using this time to rethink and reinvent. Leading organizations are doubling down on the employee experience creating their space as a destination, a place their people want to come to work. As IA puts it "The workplace is not going away but instead will evolve into a more communal space." Start asking yourself who comes into the office, when, and for what purpose. As mentioned in our "Return To Work" blog, once you understand the "Why", leverage this as your North Star.
Organizational Performance | Ultimately, working in a hybrid model will make for happier, more productive employees – and when the team is strong and healthy, they will deliver better quality work for the business, for the clients, which will help increase profits. There is a reason companies invest in creating great places to work. If you correlate companies who invest in their employees and their stock price vs their peers, there is a strong financial reason as well! As the saying goes, "take care of your people and they'll take care of your business."
When it comes to hybrid work environments, there are several approaches that we can help you think through to curate one that works best for your organization. Some traits to ensure successful hybrid working environments are:
Flexible
Inclusive
Supportive
Secure
Managed
There's no doubt that change is scary. We at NUA help leading organizations of all sizes navigate change and create workplaces where people want to come to work!
Let us help you create your new hybrid workplace! Complete our consultation form – and you can rest assured that help is on its way!