If You Build It, They Will Come
BY: NUA Office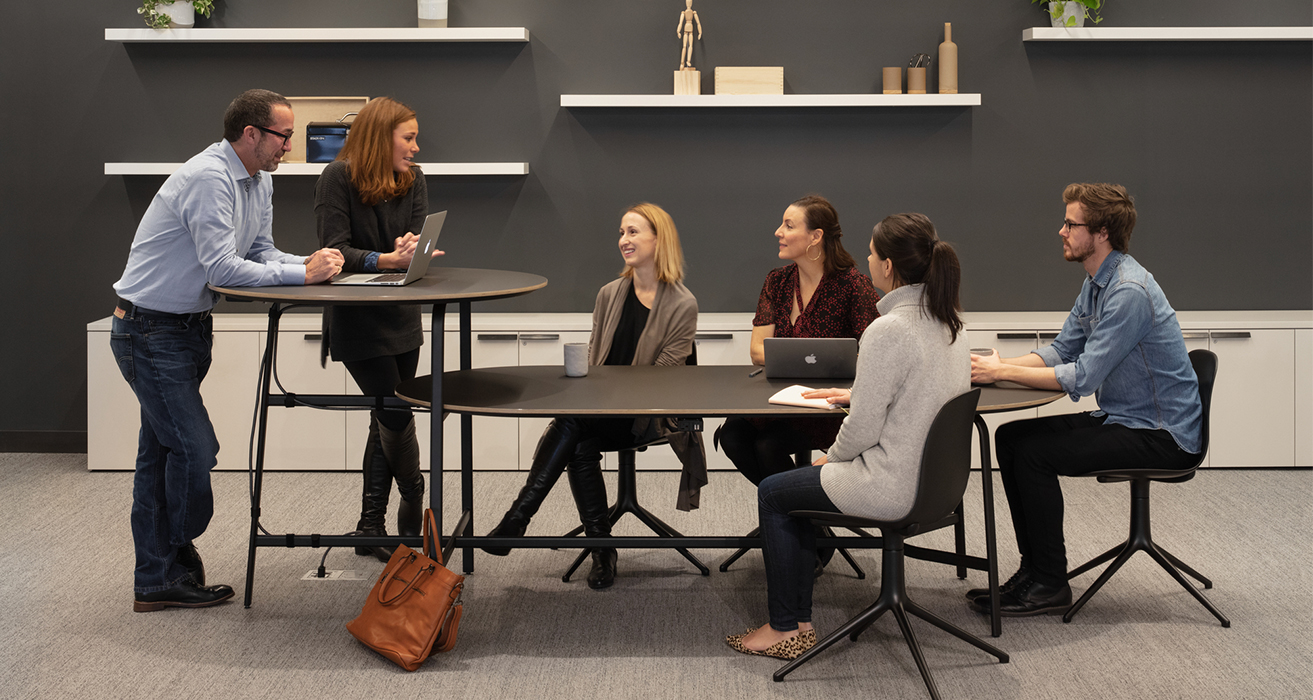 How To Get Employees Back To The Office
I've recently had lots of discussions and even presented to a group about the "hybrid" work environment – referencing a great article from "Mckinsey & Company" on why leaders should start considering this concept. The most thought-provoking piece of information that came out of this article was that nearly 40% of the workers in the US are considering leaving their current place of work. Now, "considering" and actually leaving are two different things, but most leaders will tell you that replacing people, even the ones with whom you are disenchanted, can be costly.
Why is this number so high?
Have you ever tried to make a personal long-distance relationship work? Therein lies the answer. Remote work has created a divide between the owners, the company, the culture they've created, and their most valued assets: their employees. The connection has a shelf life. After a year away from friends at work and office culture, what stops someone from leaving for a more lucrative opportunity?
Time for a compromise
In my last blog, I touched on the top five benefits to going hybrid in the office including flexibility, increased productivity, employee wellbeing, re-inventing the "why" and organizational performance. I still stand by all these benefits – but I think most importantly, offering a hybrid model shows that you care about your employees, and are willing to compromise to make sure everyone feels heard. Over the last year, it has felt at times like things were so beyond our control – this is one simple way to make sure everyone feels safe and can work happily and productively – by their own terms.
Ultimately, communication is key
When it comes to any new concept to help deal with the new workplace normal, you must engage with your employees about potential solutions. Create focus groups and get feedback. Don't assume whatever the first strategy you come up with will necessarily be the best one. If you are honest about not knowing the answers (because right now nobody does), you'll open the door to ongoing experimentation with how to make the workplace the absolute best it can be for you and your team.
Want to get in on the conversation?
Join the discussion on our changing workplace environments, in a virtual chat entitled, "Choice Inspired: Designing for a Changing Landscape" on Tuesday, October 12th, 2021, from 11am – 12pm, with experts from Allsteel.
MORE DETAILS
Tuesday, October 12 @ 12-1 PM EST
Choice Inspired: Designing for a Changing Landscape
When workplace design is purposeful and honest the result is inspiring.
Our panel of experts will discuss the evolving workplace ecosystem and address "why" we want to come back to the office. They will cover topics around distributed work and new ways of working, adaptability and fluidity, and culture.
Panellists:
Adam Ames, VP Product & Marketing, Allsteel
Andrea Gauss, Senior Product Strategy Manager, Allsteel
Lisa Miller, Director, Product Applications & Insights, HNI & Allsteel
Mallory Polito, VP Architectural Products, Allsteel
Moderator:  Pam Pusateri, National A&D + CRE Manager, Allsteel
Register Now: Choice Inspired