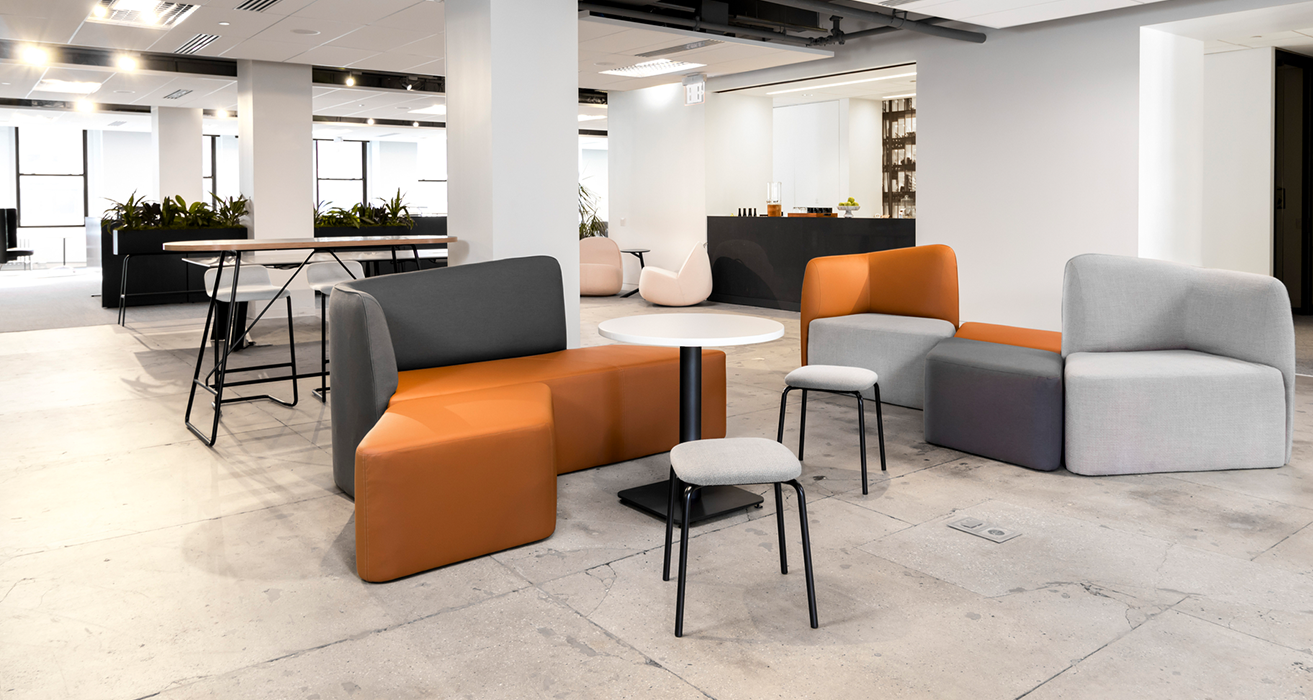 How We Help
We offer an array of workplace services from trends, benchmarking, budgeting, research, application development, and more for corporate, government, healthcare, and education clients.
We're strategically partnered with HNI, a leading global office furniture company whose brands (Allsteel, Gunlocke, HBF, and HON) are among the strongest, most widely known, and respected in our industry.
Pairing HNIs offerings with those of various open-line manufacturers, strategic partnerships, and showrooms in Ottawa, Toronto, and Montreal, we're perfectly positioned to help you develop an inspiring, comfortable, and safe space that stimulates productivity, and takes organizational performance to new heights.
Remove the complexity of spatial design and change management
Minimize the risks of taking on big new projects
Benefit from our seamless service execution
Rest assured the project will be on time and on budget
Feel secure working with a fully accountable team of experts
Leave a world-class impression on anyone who enters your space
Our Services
Workplace Consulting
Workplace trends
Budgeting tools
Ergonomics
3D visualization
AV technology
LEED and WELL certifications
Back-to-workplace strategies
Project Planning
Office planning
Project management
Landfill diversion (decommissioning)
Virtual staging
Delivery and installation
Financing and Leasing
Budget calculator
Capital conservation
Tax advantages
Facilities budgeting
Fixed costs
Utility value concept
Obsolescence avoidance
Flexibility and simplicity
Government of Canada Supply Arrangement
Post-Installation Services
Field coordination
Moves and changes
Asset management and storage
Furniture maintenance, warranties, and cleaning
Industrial Shelving, Storage and Automation
Cantilevers
Carton flow
Double deep racking
Drive-ins & drive-throughs
Mezzanines & catwalks
Mobile racking
Mobile shelving
Pallet flow
Pushback
Very narrow aisles
OUR APPROACH
Mistakes are costly. Renovating a space, evolving its culture, managing trades, maintaining a schedule, and sticking to a budget – all these aspects of change carry significant risks and costs.
A renovation is often the largest investment an organization makes in its people, so it needs to be done right. Our approach helps our customers maximize their ROI (Return On Investment) on every project.
01
Timelines and Real Estate
We connect you with real estate and design professionals. We also help you determine the optimal size of your new space and the amount of real estate needed to make it work. At the same time, we know you're on a budget, so we walk you through leasing and financing options that fit your needs.
02
Workplace Consulting
We can help you, your clients, and their people through any change, whether that's office branding, organizational behaviours and culture, or employee retention and attraction. And no, this doesn't cost more money. It's just something we offer as part of our approach.
03
Product Selection
We have the largest breadth and depth of product offerings in the industry, with brands that embody everything from the cost-effective to the premium and ensure high quality right down to the last detail, including fabrics and finishes. To top it all off, we offer real-time virtual design so you can see the space take shape before your eyes.
04
Our Secret Sauce
How have we successfully managed the spatial transformations we're so well known for? One word: Process. We use onsite measurements to ensure accuracy and 3D visuals to confirm fits and finishes. We place your orders for you and monitor their in-factory progress.
We deliver and install the products before switching our focus to post-installation services, including a manual for using your new spaces, as well as ergonomic and product training. At NUA, we're proud of our process and all the teams and partnerships that make it possible.
FINANCING AND LEASING
With so much pandemic-related uncertainty in the economy, it's a great time to consider leasing furniture and technology products. Not only that, leasing helps you save on taxes, maintain flexibility and simplicity, stay on trend, and manage your budgets.
Put simply, leasing allows you to focus on your core business.
Leasing Calculator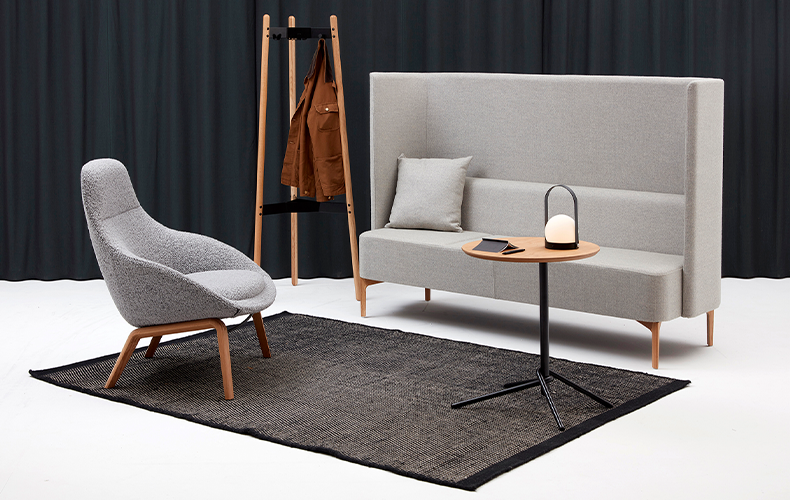 OH, CANADA!
Proudly based in Canada. NUA partners with leading national brands to give our customers their choice of product offerings, prices, aesthetics, and performances. With three showroom locations, we work with leading Canadian manufacturers and suppliers. And, while our national roots mean a lot to us, we're open and well poised to work with anyone in North America, no matter where they are located.