Office Furniture; Lease, Rent, Own
BY: NUA Office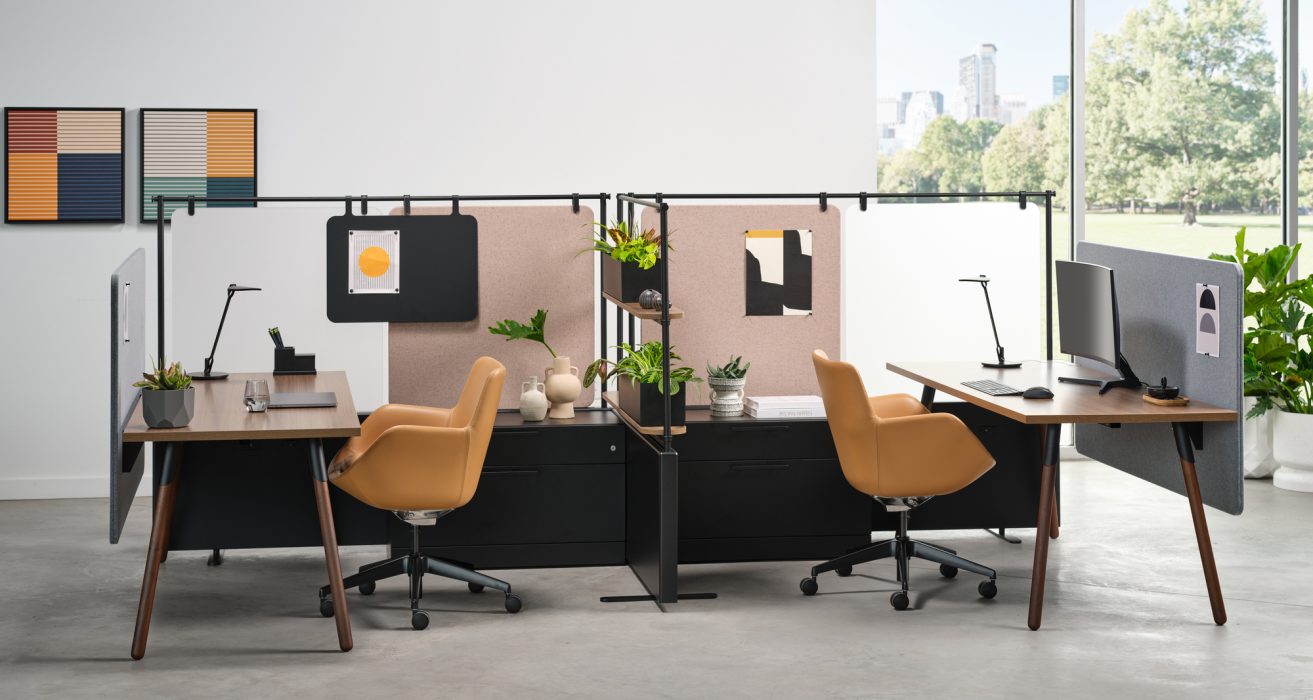 Help! Should I buy, lease, or rent my office furniture?!
If Covid has taught us anything it's that conserving cash and organizational resiliency are both critical to have at the forefront of any business decision.
When purchasing office furniture, these same principles need to be considered.
A perfect example of this is the commercial real estate market. In speaking with some of the top brokers in the markets in which we operate; Toronto, Montreal, and Ottawa, we find there is pressure on the industry toward the need for shorter lease periods. And by shorter, some are facing organizations asking for one-year terms. This is far different from the 10-20 years as the pre-Covid 'norm'.
Here are some of the advantages and disadvantages of the alternative office furniture procurement options at play:
.. and yes, NUA offers the ability to lease office furniture and in certain circumstances offers rental furniture as well.
Owning Office Furniture
Advantages
Ownership itself (is an asset of the business).
Office furniture's asset deprecation is long
Purchasing outright is usually more affordable.
Ability to sell the asset at any point during its lifetime
Disadvantages
Cash intensive, high upfront cost including down payment (50% as a rule of thumb)
Potential inability to invest in core, money-making, initiatives (M&As as an example)
Obsolescence and upgrading
Maintenance the sole responsibility of the business
Leasing Office Furniture
Advantages
Conserves cash, lowest initial cost
Less strain on cash flow.
With NUA, you work directly with the leasing partner, so you receive best-in-class pricing and discounts
Flexibility with ability to change look/feel
Lower maintenance costs
Lower monthly payments than renting or financing
Sales tax paid over the term of the lease
Possible tax benefits
Disadvantages
Higher overall cost over time
Lease terms factor into the overall cost
For many competitors, their manufacturers soften discounts when using their captive leasing/financing team to maximize profitability
Inability to recoup costs through an asset sale.
Bound by the terms of the lease and borrower
Early lease termination fees
Buyout prices on leased furniture can sometimes be cost-prohibitive
Terms and conditions for damage above normal wear and tear
Renting Office Furniture
Advantages
Lowest total cost of all options (for short term needs)
Higher monthly cost than leasing
Far lower timeline commitment (generally 3-6 months)
Disadvantages
Limited to product availability
No option to select preferred aesthetics/finishes
Costs are fixed based on rental term
You're at the mercy for maintenance, cost, and stability
No guarantees (ie will the product be available after term)
No tax benefits
In addition to the above, there are tax implications and incentives that should be considered as well!
All in all, whether you are looking to purchase office furniture that will stand the test of time or looking to lease to keep cash at your fingertips during these unforeseen times, NUA can help!